It has been Parrot Tulip time here..I planted 50 last fall..maybe 30 have come up..
they were a mixed bag..of pinks and yellows and oranges..
I am a white..pink and blue girl in Spring and Summer..
I only develop a love of orange..etc..in late summer..fall..I am not a red person either.there is not one red flower here.. except a rose or two..
So every photo I have taken of my clumps of Parrots..have screamed at me..They are show for sure..but next year just pinks I think ..if I am lucky.
These tulips do nort return for me..every year I have to plant the pretties..
The orange and yellow overshadow my pinks..
But.. I have adapted..
just not for photos..
Years ago I received a cute cute book from a friend..
Gardening In Eden
..
we all know..QC is far from Eden for Gardening..
yet..
at this time of year..
Eden rings true.
You can live anywhere and experience Eden.
It is the feeling of the moment..
the view at that moment..
how you are at that moment..
so when the pink parrots were dancing in the wind..and my humble rhubarb was staking it's spot..s..before I transplant for a bigger stalk..bigger stalks..
I picked some pink parrot tulips..my small rhubarb stalks..took out
my jar of pralines roses
..
some coconut..almond flour..beurre noisette was prepped..and I made
small rhubarb financier
s~
Some I made heart shaped..some true financier shape.
I adorned some w/ pink pralines..and some with finely sliced rhubarb.They are not cupcakes,nor muffins,nor cakes..
The
beurre noisette
..aka brown butter.. gives them a deep flavor..the coconut some sweetness..the rhubarb and pralines..some ♥ color.
They are minis in my books..and we are minis now.
If our family is not coming over..or we are not going there.
La Recette~ Coconut -rhubarb financiers.
Basically a financier is made with browned ,butter icing sugar ,almond flour,egg whites..flour.
2 small stalks of cleaned,chopped rhubarb..mine were very narrow..so if yours is big..don't use more than 1/3 cup of finely chopped rhubarb.
50 grams of butter that you have browned and cooled..
30 grams almond flour
35 grams coconut..I use sweetened.
20 grams of flour
65 grams of icing sugar
65 grams egg whites
almond or coconut extract to your taste.
Sift the flour,icing sugar,and almond flour togetherin a bowl.
Add coconut..mix
add the egg whites ..(not beaten)..
add cooled browned butter..
I filled 4 financiers and 3 hearts..so this recipe makes 7 mini cakes..
On top I added slivered thin rhubarb to some..and crushed pink pralines to others~
Bake in a pre-heated 400 F oven for ap 15 mins..
Cool..unmold..
sprinkle w/ icing sugar..
A financier mold looks like this~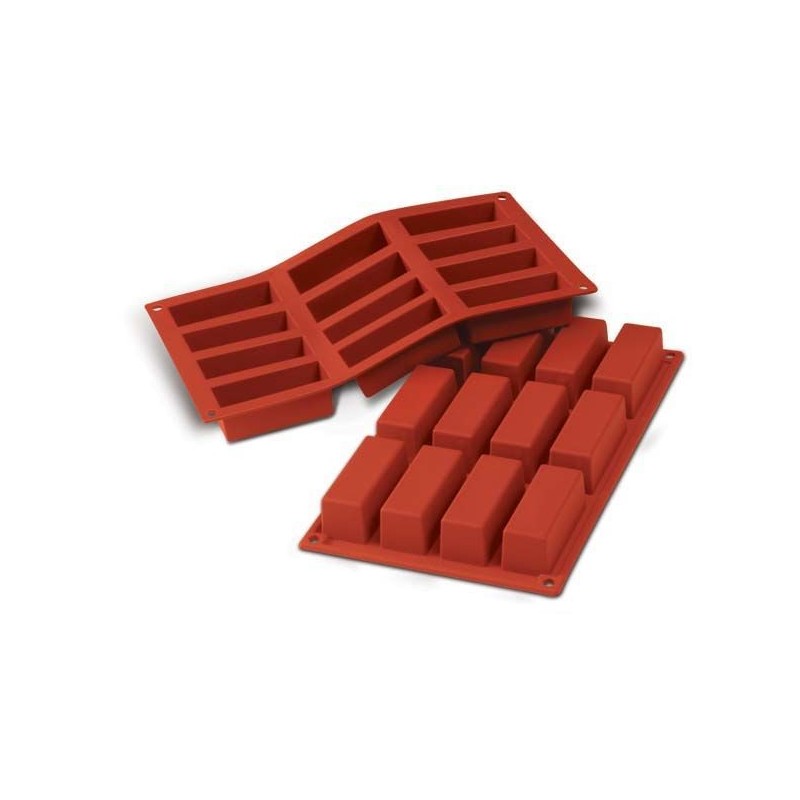 We visited
their store a few years back
..maybe 5 years ago.. in Mtl..and I bought a few of their good quality molds.
The hearts were made in cheap silicone heart molds..the same ones I use for my beeswax .
For
the pralines roses..
.pink pralines..
You can watch a
video here
..I keep mine in a small hermetically sealed jar~
40 grams of almonds whole
80 grams of sugar
70 grams of water
a tiny bit of red or rose food coloring.maybe two drops.
Place everything in a pot and bring to a boil..stirring constantly until the TEMP is 125,remove from stove top and mix with a wooden spoon until the mixture caramelizes..see video..make sure to coat the almonds thoroughly..once the consistency is right return to stove top to remelt the sugar and recoat completely..Place on parchment..cool..break apart..store..
The video is perfect!
The peony heads are forming..I've caged them..early blooming clematis are doing their thing..
The apple blossoms have lost their panache.
The high winds ..made it look as if it was raining apple blossoms here..and in a heartbeat..they were gone.
A lot is fleeting..that's why I like to pick up a few annuals..geraniums..bacopa..cleome..cosmos..zinnias..dahlias..pansies.. salvia..not too many..
Thanks to
The Graphics Fairy
for my garden graphics~
I saw some oregami dresses on Pinterest..and wanted to make some..I found a
neat tutorial
on Youtube..
They are so sweet♥
Love them on packages.. I think a jar of pink pralines ..would be perfect wrapped this way..any gift really:)
Enjoy the long Memorial Day Weekend my American friends~